Constance Harm
Wikisimpsons - The Simpsons Wiki
This article is about the character. For her TV show, see Judge Constance Harm (TV show)‎.
"I'm going to lock you up 'till frogs do fractions!"
―Judge Constance Harm
Constance Harm
Character Information
Judge Constance Harm is a harsh, sadistic, and unforgiving disciplinarian. She enjoys creating cruel punishments for criminals in her court. Usually Judge Snyder resolves court cases, but Judge Harm has mainly been used for handing down negative verdicts, such as sentencing a family member to prison.
Biography and career
[
edit
]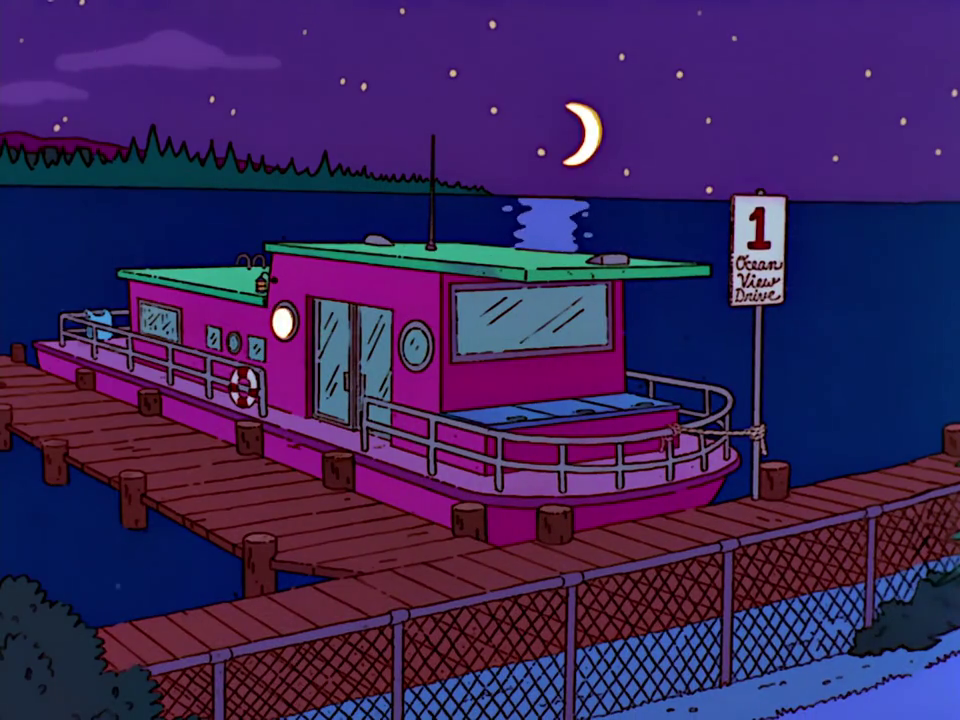 Harm is notorious for having an even-tougher-than-nails approach in how she runs her courtroom, and takes a dim view of people making personal remarks abut her. For example, when Bart appealed a restraining order that Lisa had on him, he implied that Judge Harm had no sense of humor, and that was why she became a judge instead of finding a husband. Judge Harm indignantly retorted, "I have a husband!", and extended the restraining order on Bart from 20 feet to 200 feet.[1]
Judge Harm was first seen when she filled in for Judge Snyder, who had just gone on vacation. She immediately established a complete contrast to Snyder's generally easy-going style: Judge Snyder kept a figurine of a fishing clown on his bench for an ornament, but Harm had a guillotine.[2]
In spite of her often-harsh attitude, Judge Harm is a competent jurist and fluent in the law. When Homer tried to declare bankruptcy and cited legal definitions to prove his point, Harm didn't buy it. She pointed out that he was referring to the old bankruptcy laws and thus still was required to pay his creditors. She then ordered him to get financial counseling.[3]
Judge Harm is transgender (male to female). On another occasion when Bart appeared in her courtroom, she said to him, "You remind me of me, when I was a little boy." The revelation came as a shock to Snake: "Did she say she used to be a dude?"[2]
Harm also revoked Homer's driver's license after he drove his car off the dock (due to having so many accessories installed in his car that he wasn't paying attention to his driving). After Homer was rescued by the Coast Guard, he appeared in Harm's courtroom, where she cut up Homer's license, guillotined the pieces, fed the remaining shards to a pair of dogs, and then ordered the court officers to "Burn their poop!"[4]
She apparently once dated Moe.[5]
Behind the Laughter
[
edit
]
Judge Harm is a parody of TV's tough-as-nails, no-nonsense Judge Judy, host of the eponymous TV show. One of Judge Judy's famous quotations is "Don't pee on my leg and tell me it's raining." Similarly, one of Judge Harm's sayings is "Don't spit on my cupcake and tell me it's frosting!"
Harm's name is a pun on the phrase "Constant Harm," implying that she likes issuing cruel punishments to people in her courtroom.
Foreign dubs
[
edit
]
Appearances
[
edit
]
References
[
edit
]
Factfiles from Simpsons World the Ultimate Episode Guide: Seasons 1-20
Season 14
Rock Stars • Audrey McConnell, Third Grade Teacher • Dr. Velimirovic, Plastic Surgeon • Mitch Hartwell, the Reality Channel Producer • Junior (AKA Frank Grimes, Jr.) • Teacher of the Year Award Nominating Committee • Dexter Colt, Private Eye • The Mugger • Larry H. Lawyer, Jr. • Baby Stink-Breath • Booberella • Sara Sloane, Hollywood Movie Star • Cookie Kwan, Red Coat Realtor • Stark Richdale • Declan Desmond • Julio and Grady • Luke Stetson, Junior Wrangler • Suds McDuff, Spokesdog/Mascot for Duff Beer • Marriage Counselor • Jim Proudfoot • Don Castellaneta
---