David Silverman
Wikisimpsons - The Simpsons Wiki
This article is about the character. For animator, director, and producer, see David Silverman.
David Silverman
Character Information
David Silverman is an American animator, director, and producer.
History
[
edit
]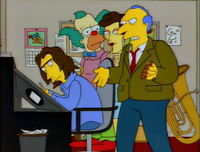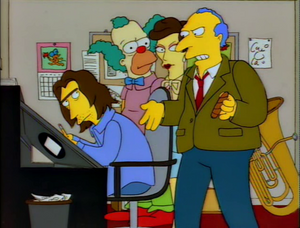 He is one of the people that falls off the Escalator to Nowhere.[1]
He was on Kent Brockman's list of people who are gay.[2]
He is an animator who drew out the first sketch of Poochie.[3]
He appeared at the Blazing Guy, playing a flaming tuba. He attempted to join a circle in which instruments were being played, but he was called a freak and he left. Later, Mr. Lassen stole his flaming tuba and used it to try and hurt Bart and Milhouse.[4]
David Silverman was in Springfield playing his tuba when he saw the sign outside the Town Hall said "Burning Man". He was then disappointed to find it was for the trial of Bode Wright.[5]
Behind the Laughter
[
edit
]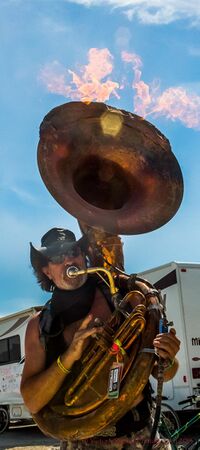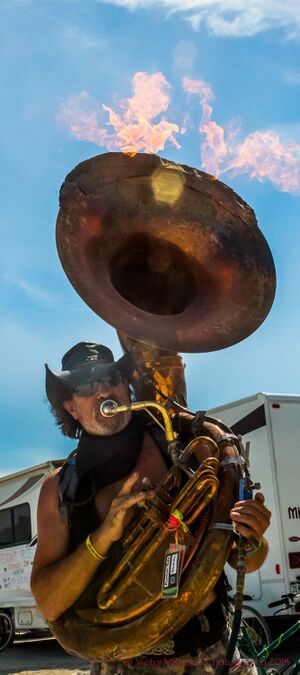 David Silverman's appearance in "Blazed and Confused" is based on what he looked like during Burning Man 2014, which he attended playing a flaming tuba.
Appearances
[
edit
]
References
[
edit
]