Title screen gag
Wikisimpsons - The Simpsons Wiki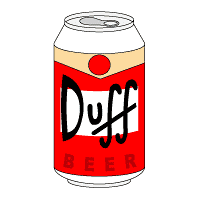 This article has been nominated to be a comprehensive article!
Vote for it here.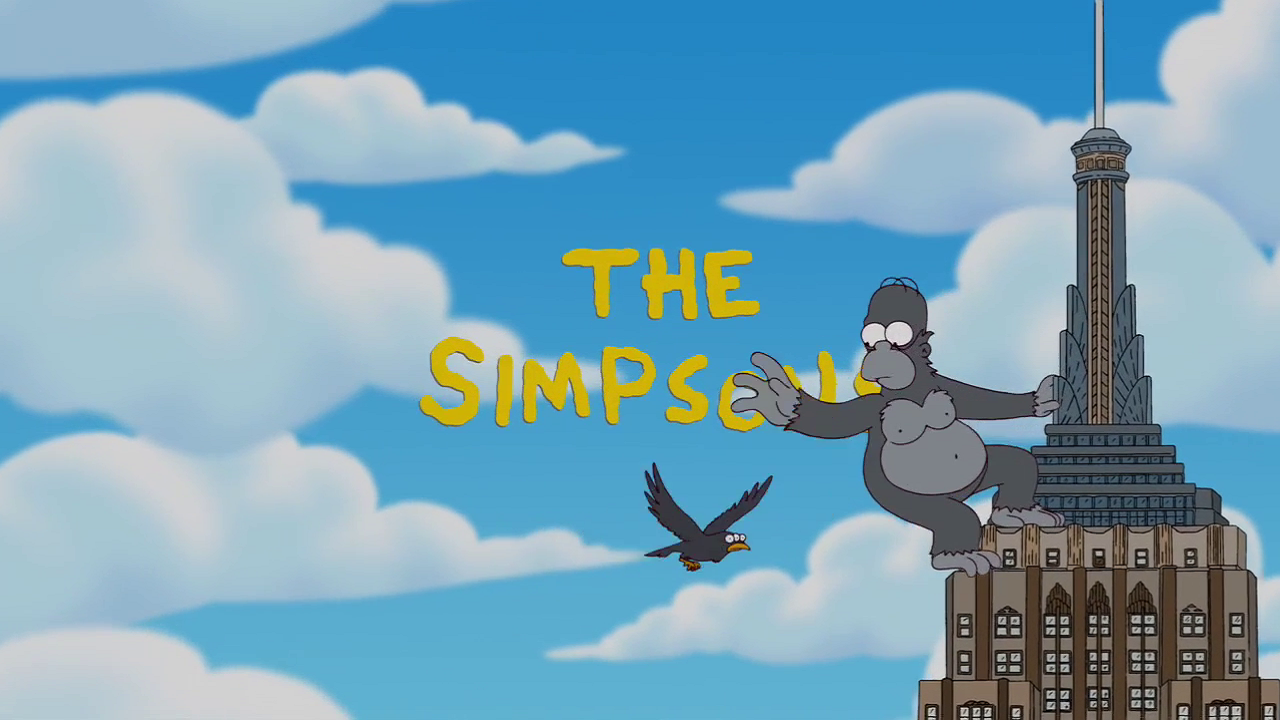 The title screen gag is a recurring gag appearing in the opening sequence of episodes since the middle of season 20. The gag usually consists of something moving across the screen with logo and clouds behind it, however variations including a caption have been used.
History
[
edit
]
When The Simpsons converted to high definition in 2009, a new opening sequence was designed. Along with various changes, two new gags were added, a title screen gag and a billboard gag. Originally, starting from the episode "Take My Life, Please" and until the end of season 20, only one title screen was used: the three-eyed crow flying past. Starting with the season 21 episode "Bart Gets a "Z"", the gag became a changing gag for each episode just like the billboard gags, the chalkboard gags, and the couch gags.
Title screen differences before season 20
[
edit
]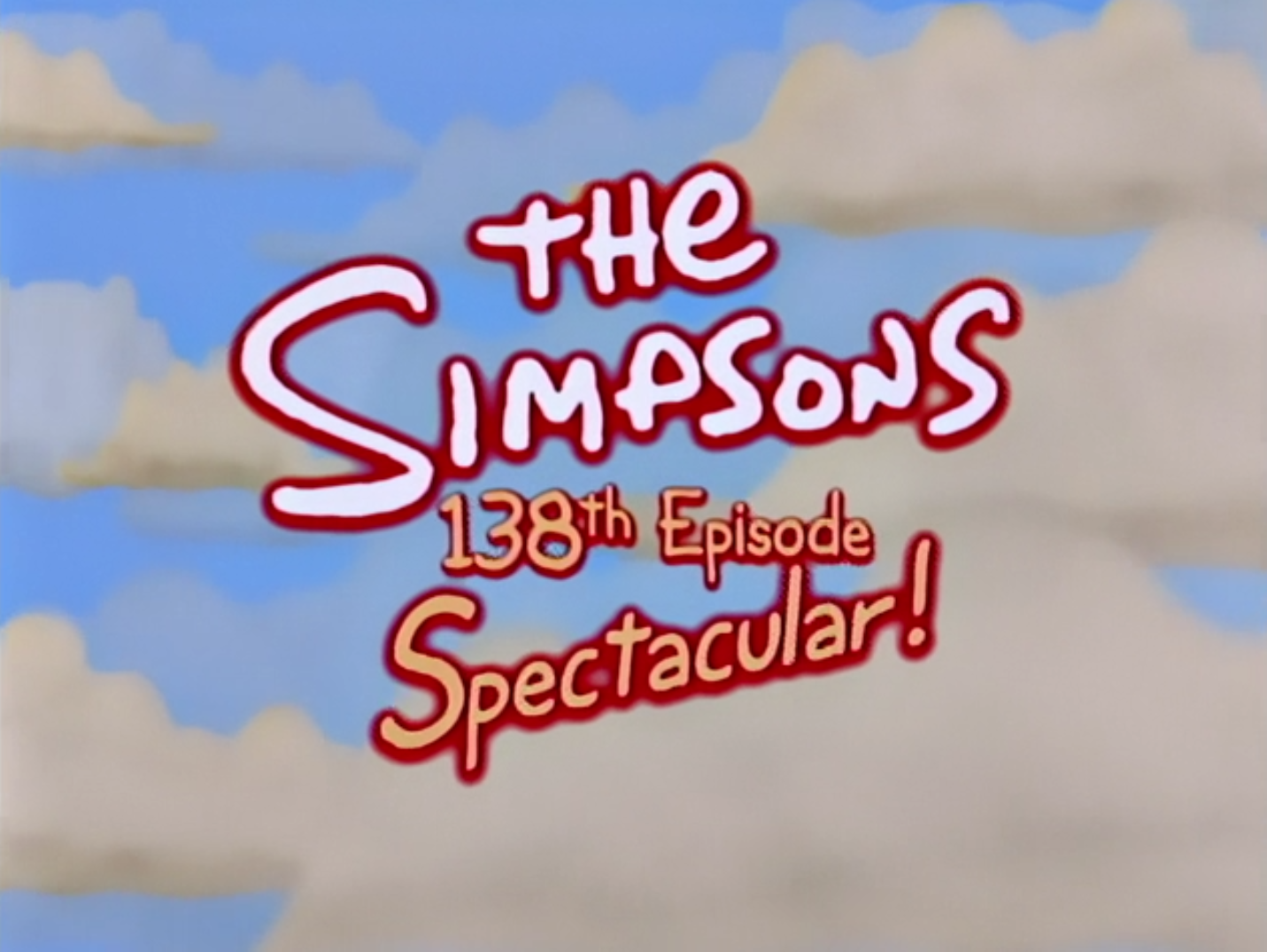 Before the new opening sequence, occasional variations to the title screen were shown. An example of this is episode "The Simpsons 138th Episode Spectacular" (pictured) where the font is different and "138th Episode Spectacular!" is written underneath it.
See also
[
edit
]
---