Template:Featured Article
Wikisimpsons - The Simpsons Wiki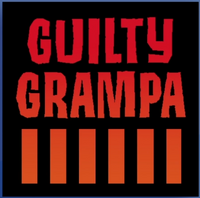 Guilty Grampa is a true crime podcast hosted by Kent Brockman. The podcast is sponsored by Shampoo Shuttle.
Guilty Grampa followed the story of the suspected murder of Vivienne St. Charmaine by Abraham Simpson, who supposedly pushed her over the edge of a cruise ship. Kent Brockman interviewed witnesses and gathered evidence where he decided that all signs pointed to Grampa being guilty.
After seeing how successful podcasters were becoming, Kent Brockman decided to start his own podcast, using the story of Vivienne St. Charmaine's suspected death to start Guilty Grampa. Kent started to record his podcast at Streamteam Podcast Studio and it became a huge hit with the people of Springfield, many of who also believed that Grampa was guilty. Kent Brockman interviewed Agnes Skinner, who was also on the cruise ship, who told Kent that she heard Vivienne say "Abe, don't!" Kent also interviewed Chief Wiggum who revealed that they tried to test to see if Abe did push Vivienne but they found out there was no such test. Since there wasn't enough evidence, Grampa was freed.
Read more of this article | More featured articles | Vote for a featured article
---