Talk:Mindy Simmons
Wikisimpsons - The Simpsons Wiki
This is a talk page, where you can leave messages and comments about the Mindy Simmons article.
Please sign and date your posts using four tildes (~~~~).
New discussion topics go at the bottom of the page.
New to Wikisimpsons? Welcome!
This is not a forum for general discussion about the article's subject. Only talk about edits to the article. If you want to ask questions about the content, ask on Wikisimpsons Answers.

Some talk page guidelines:

Be polite

Assume good faith

No personal attacks

Don't bite the newcomers!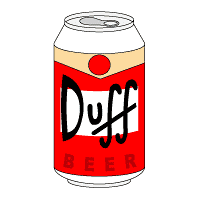 This article failed comprehensive article nomination. For reasons as to why, see the article milestones below. If you feel said reasons have been addressed and it now meets comprehensive article criteria, you can re-nominate it here.
Milestones
(Listed is the date the article was

nominated

, followed by the outcome of its nomination, and a link to its review.)


29 August 2010 – Failed (Review)

As mentioned in the article Bea Simmons MAY be her mother yet in the character box its says she is and on bea and charlie simmons pages??Kingcjc 21:35, 28 December 2007 (UTC)
Ok, I know you protected it for a good reason, but you protected it AFTER someone edited it to say that Homer did marry Mindy Simmons. unprotect it, change it to "he went back to Marge", and then protect it again.
---